Taipei, Taiwan
CNN
 — 

Avai Yata'uyungana was just 12 when the soldiers dragged his father away to be executed.
More than 70 years later, he remembers that feeling of helplessness, confusion and fear as if it were yesterday.
"On that day, the military surrounded our family home," recalled the retired schoolteacher, age 83. "The county magistrate came to our village and told everyone that my father was engaged in corruption. (After they shot him) rumors spread about the allegations against him and my family went into hardship."
His father Uyongu was a leader of the Tsou, one of Taiwan's Indigenous tribes, and among the thousands of islanders arrested in the years following the end of the Chinese Civil War and charged with collaborating with Mao Zedong's Communist Party.
At the time, fears about Communist influence on the island were at their height; Chiang Kai-shek's Nationalists had only recently set up a government in exile there after being driven out of the Chinese mainland by Mao's forces. Paranoia was high and the fledgling administration saw local leaders as a potential threat to their grip on power.
But Uyongu's real "crime" was not that he had collaborated with the Communists – a charge Taiwan's government posthumously cleared him of in 2020. His real offense was that he had been lobbying for greater autonomy for the island's original inhabitants.
After centuries of migration by ethnic Han from China and a 50-year occupation by Japan, the island's Indigenous tribes had found themselves marginalized in their own native lands and hoped that the new administration would be open to a new approach.
"My father and other leaders knew that Indigenous peoples were colonized and suppressed," said Avai. "They hoped that with the arrival of (the new Nationalist government), they would be able to change our fate."
That hope was to prove fatally misjudged, as the Nationalist or Kuomintang government soon established a reputation for authoritarian rule and a policy of instilling "Chinese-ness" into the local population.
On February 28, 1947 – in what was to become known as the "228 Incident" – the Kuomintang ruthlessly suppressed a popular revolt sparked by anger over official corruption.
It then embarked upon a brutal four-decade crackdown on political dissent under one of the longest periods of martial law the world has ever seen.
Today, Taiwan's government estimates that between 18,000 and 28,000 people lost their lives in that crackdown, known as the "White Terror". Uyongu and many other Indigenous leaders were among them.
Fast forward seven decades, and the dynamic driving relations between Taiwan's government and its Indigenous communities has been transformed.
No longer are these communities viewed with suspicion as potential sympathizers with the mainland's Communist authorities.
If anything, say experts like Tibusungu 'e Vayayana, a professor in Indigenous studies at National Taiwan Normal University, Taiwan society now views Indigenous communities as a bulwark against Beijing's territorial ambitions (the Communist Party continues to claim Taiwan as its own, despite never having controlled it, and has repeatedly refused to rule out the use of force in "reunifying" with it).
The idea is relatively simple: What better way to demonstrate to the international community Taiwan's distinct identity, its separateness to mainland China, than the existence of native populations stretching back thousands of years, they say.
"To highlight the uniqueness of Taiwan from China, the ethnic Han population in Taiwan are now emphasizing Indigenous cultures and are paying more and more attention to it," Vayayana said.
Ku Heng-chan, a research fellow in Indigenous studies at Taiwan's Academia Sinica, said a turning point in the mindset of mainstream society came in the 1970s, when large-scale pro-democracy protests broke out.
"The pro-democracy movement was fighting against the Nationalist Chinese regime (in Taipei), and they wanted to look for distinct characteristics that represented the Taiwanese identity," Ku said.
"Of course, Taiwan's Indigenous groups gave it the most legitimacy, and so it also gave rise to subsequent Indigenous rights movements in the 1980s."
Alongside this growing recognition of its Indigenous population came increasing efforts at reconciliation by the government, which culminated in in Taipei's first formal apology to the Indigenous communities in 2016.
"For 400 years, every regime that has come to Taiwan has brutally violated the rights of Indigenous peoples through armed invasion and land seizure," said President Tsai Ing-wen in a public address. "For this, I apologize to the Indigenous peoples on behalf of the government."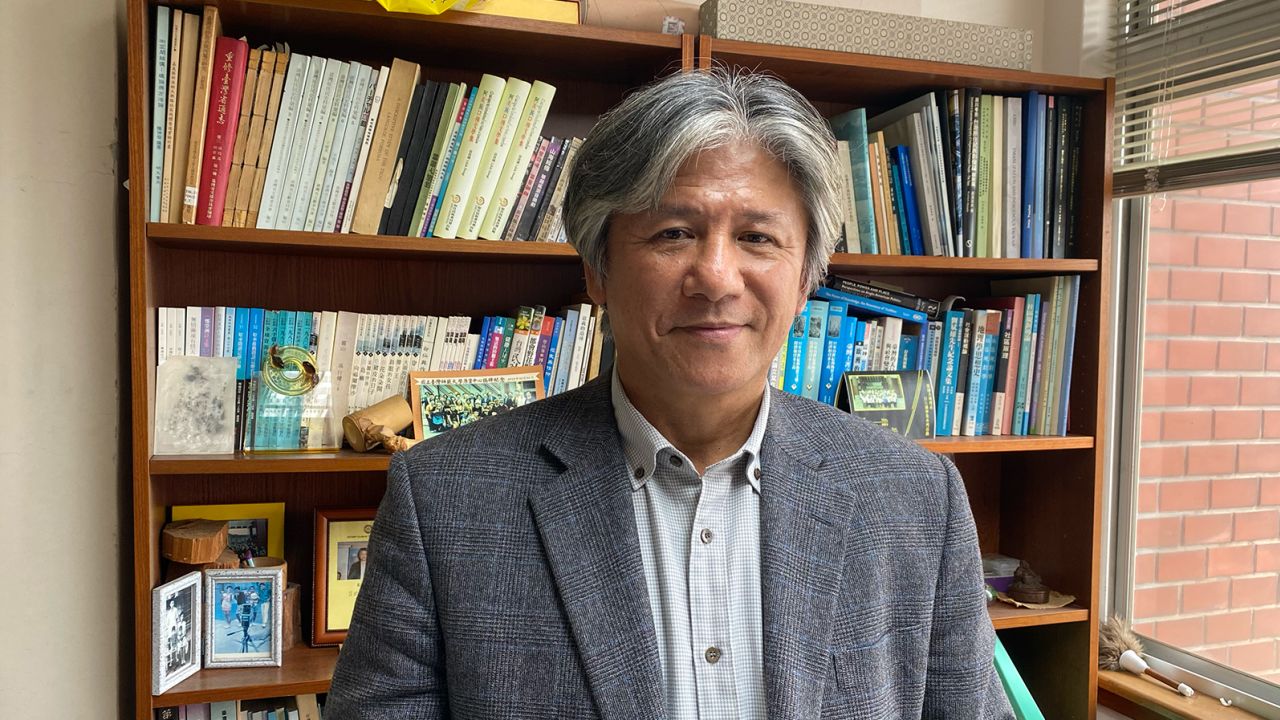 Since then Taiwan has moved to officially recognize Indigenous languages, allowing community members to register their names with Roman characters (as opposed to Chinese characters) on official documents. It has set aside seats in the legislature for Indigenous representatives and offered preferential treatment in university entrance exams. August 1 is now celebrated as Indigenous Peoples' Day.
Last year Taipei doubled its offer of compensation to the families of people killed during the authoritarian era to $390,000 (NT$12 million).
Such developments have brought hope to people like Avai, who last month made the 200 kilometer (124 mile) trip to Taipei from his home in Chiayi county to claim the money.
Still, most experts say true equality remains far off.
The government currently recognizes 16 Indigenous groups with a combined population of about 580,000, or about 2.5% of Taiwan's population of 23.5 million.
Anthropologists say these groups have linguistic and genetic ties to Austronesian peoples, who are scattered across Southeast Asian countries including the Philippines, Indonesia and Malaysia.
Their conflicts with the ethnic Han, who originate in China, date back to the first waves of Han migration in the 17th century.
Over a period of hundreds of years the Indigenous groups lost control over swaths of land and gradually retreated to more remote areas, said Professor Vayayana, whose Tsou tribe established themselves near central Taiwan's Alishan Mountain, an area that today is popular with tourists.
But the conflicts were not only with the Han. The Tsou and other tribes also suffered under the Japanese, who took control of Taiwan in 1895 and ruled the island for five decades before relinquishing it in the aftermath of World War II.
Indeed, it was during this period, in 1908, that Uyongu was born.
A top student, Uyongu was among the few in his people to receive a tertiary education. Proficient in Japanese, he became a leader in his tribe and was elected township chief after Japan handed Taiwan to the Nationalists in 1945.
It was that high profile that had both emboldened Uyongu to speak out – and marked him out as a target for the Kuomintang.
"When the Nationalist government first came over, they wanted to get rid of Indigenous people with the sharpest minds. Its regime had failed in mainland China, and they were worried about resistance in Taiwan," Avai said.
While in prison, Uyongu began writing letters to his family – words that would be collected and published by his son decades later. His last letter, written to his wife just months before he was executed in 1954, included this line: "The truth of my wrongful offense will be revealed in the future."
As Uyongu had foresaw, things would not always be so bleak for Taiwan's Indigenous people peoples, though the suppression of local identities at the hands of the Kuomintang was to endure for decades yet.
Among its various measures were a policy that banned the use of any language other than Mandarin Chinese in schools and another requiring all Indigenous people to adopt a Chinese name – Uyongu's Chinese name was Kao Yi-sheng, while Vayayana's was Wang Ming-huey.
Authorities even secretly placed radioactive waste on Lanyu, an outlying island inhabited by a local tribe, without their knowledge for decades – a move that Tsai also apologized for on behalf of the government.
It was not until the Nationalist government lifted martial law in 1987 and the island transitioned to democracy, after decades of efforts by civil rights campaigners, that things really began to change.
With the advent of free elections – the island's first direct presidential vote came in 1992, an Indigenous rights movement inspired in part by Uyongu and others like him became emboldened enough once again to call for greater freedoms.
Among those leading the charge was Icyang Parod, a politician and member of the Amis tribe who now serves as the minister of Taiwan's Council of Indigenous Peoples.
In the late 1980s, Icyang led protests aimed at "freeing the Indigenous peoples from oppression" – actions for which he would later serve eight months in jail.
Among his demands was to have the derogatory term "shan pao" ("mountain compatriots") struck from the constitution and replaced with "Indigenous peoples."
He also campaigned for the establishment of a ministry-level body that represents Indigenous rights – a council he now serves on as minister.
"We advocated that the rights of Indigenous peoples should be written into our constitution," Icyang said. "After more than a decade of campaigning, we were able to push for constitutional amendments, and now there is a clearer protection for our language, education and land rights."
Today, Avai feels "relief" that his father's legacy is gaining recognition.
"When Indigenous peoples began fighting for the return of our ancestral homelands and greater autonomy, they realized that those ideals had been advocated for by my father," he said. "Our family was finally able to hold our heads up."
Kolas Yotaka, a 48-year-old politician from the Amis tribe whose great-grandfather was also jailed during the White Terror, is among those who were inspired by Uyongu.
In 2015, Kolas became a member of the Democratic Progressive Party, and took on various governmental roles following the party's victory over the Kuomintang in the following year's general election. In 2020, she became the first Indigenous person to be appointed as presidential spokeswoman – a moment she hopes will inspire others.
"I treat myself as a continuation of the Indigenous movement. Every job title that I have held, I hope they let people know that Indigenous peoples have unlimited potential, and that nobody can restrain us by a glass ceiling," Kolas told CNN.
Still, like many others, she believes much work remains to be done. While running for mayor in eastern Hualien county last year, some people told her they wouldn't vote for an Indigenous person.
"I think Indigenous communities still have their own fears and anxiety," Kolas added. "My parents used to tell me not to speak our native language in urban areas to avoid being looked down upon. Many of us may feel we can't achieve certain things in life simply because of our identity."
Icyang, meanwhile, still receives reports of discrimination in the labor market. Among his main focuses now is trying to preserve the 42 Indigenous languages – 10 of which are considered "endangered" – by lobbying for them to be taught from kindergarten and encouraging families to speak them at home.
"I hope that more and more people from the Indigenous community will realize that self-identity is important, and they will feel proud of being an Indigenous Taiwanese," Icyang said.